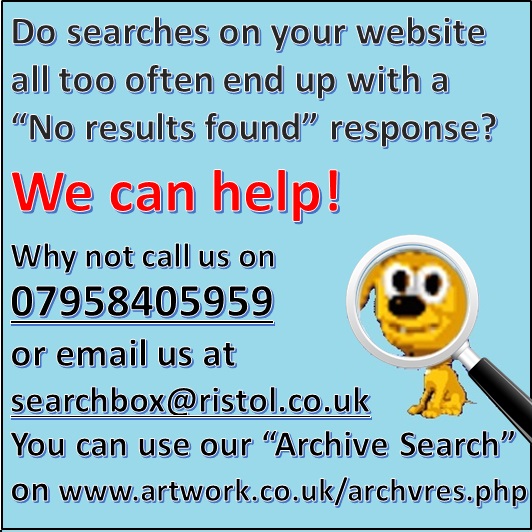 ---
See pdf for current issue (below):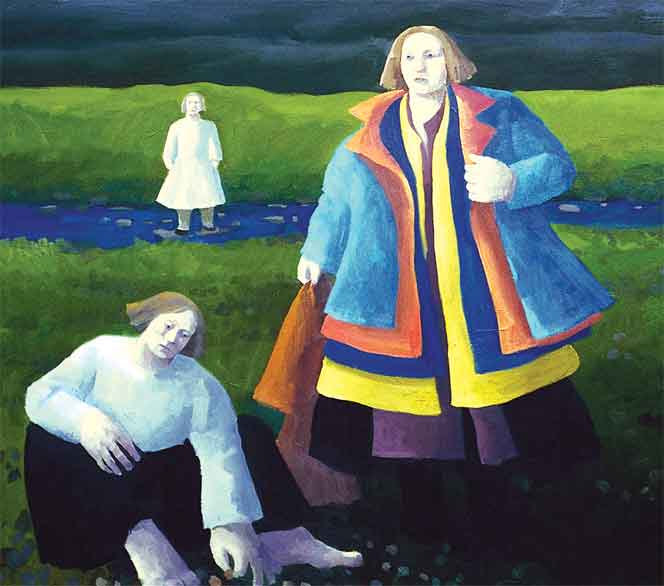 May/June 2019 (6.5MB)
Download a free Adobe PDF Reader
to view pdf files.
---
Please click
here
for "back numbers"
---
ArtWORK App on Android Smartphones (HoneyComb and above). Click/Scan on the images (below) to install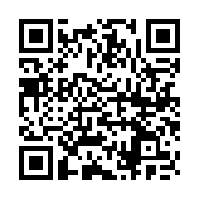 ---
Send us details of an event for listing on the ArtWork Guide here
---
---
MAISIE & MAC ART AND CONTEMPORARY CRAFT, 1 St. Catherine Street, Cupar, KY15 4LS. 01334 656 523. [Map]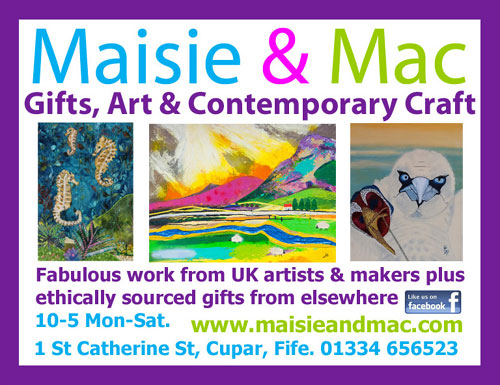 Web: www.maisieandmac.com
Email: info@maisieandmac.com

Open: Mon - Sat; 10am-5pm

Paintings, prints, sculpture, textiles, ceramics, wood & metal from UK artists and makers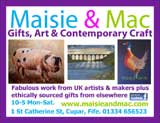 Art and Contemporary Craft
Ongoing
Fabulous work from UK artists & makers plus ethically sourced gifts from elsewhere

---
---
PITTENWEEM ARTS FESTIVAL, Festival Office, 47 High Street, Pittenweem, KY10 2PG. 01333 313 903. [Map]
Web: www.pittenweemartsfestival.co.uk
Email: info@pittenweemartsfestival.co.uk

Open: July :: 10am-5pm; Closed Wed & Sun: August :: 10am-5pm; All week

A celebration of the visual arts - taking place in galleries, homes, studios and public venues throughout Pittenweem

Open Art Exhibition
July 27 & 28
Open to all artists

---
Art Festival 2019
August 3 - 11
Invited artists: Calum Colvin, Lara Scobie, Line Mortensen.
A celebration of the visual arts

---
---
PETE CURA PICTURE FRAMING, At the Gallery, Burnside, Cupar, KY15 4BH. 01334 652 353. [Map]
Lino cuts by Barbara Robertson, Caricatures by Donald Smart, New editions by Sonas MacLean. Framing: over 100 mouldings to choose from

---
EAST NEUK OPEN STUDIOS, East Neuk.
Web: www.eastneukopenstudios.org

Open: 10.30am - 6.30pm

2019 Open Studios
22nd,23rd June and 29th, 30th June
Various artists.
paintings, textiles, prints, jewellery, illustrations, photographs, ceramics and stained glass

---
---
---
---
OPEN STUDIOS NORTH FIFE.
Web: www.openstudiosfife.co.uk

Artists & makers open their workspaces to visitors the first full weekend in May annually

North Fife Open Studios 2019
May 4 - 6 (10am-6pm)
Glass, metal, textiles, photography, paintings, jewellery, ceramics and wood

---
---
WEEM GALLERY AND FRAMER, 16 High Street, Pittenweem, KY10 2LA. 01333 311535. [Map]
Web: www.weemgalleryandframer.co.uk
Email: art@weemgalleryandframer.co.uk

Open: Wed-Sat: 10am-5pm; Sun-Tues: Closed

Open year round showing contemporary art and craft; and hand-made picture framing service

---
GREENGATE GALLERY, Sandhaven, Culross, KY12 8JG. [Map]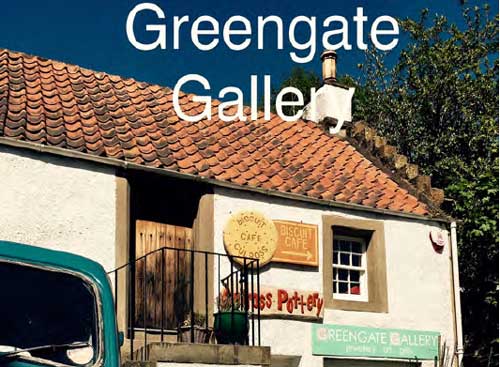 Email: greengategallery@gmail.com

---
CULROSS POTTERY AND GALLERY (& BISCUIT CAFé), Sandhaven, Culross, (near Dunfermline), KY12 8JG. 01383 882176. [Map]
Web: www.culrosspottery.com
Email: camilla@culrosspottery.com

Open: Daily 10am - 5pm

---
FORGAN ART CENTRE, Cupar Road, Newport-on-Tay, DD6 8RA. 01382 542 062. [Map]
Web: www.forganartscentre.co.uk
Email: info@forganartscentre.co.uk

Courses, workshop and events in all form and for all ages and abilities

---
CUPAR ARTS & HERITAGE PROJECT (CAHP), 5 Ashlar Park, Lovers Lane, Cupar, KY15 5AQ.
---
FUNKY SCOTTISH, 41 High Street, Pittenweem, KY10 2PG. 01333 312 567.
---
JOHN NELSON STUDIO GALLERY, 26 Milton Place, (on A917 - 15mins from St Andrews), Pittenweem, KY10 2LS. 01333 312 112.
Open: 10am-5pm (Occasionally closed - telephone first)

Featuring paintings and prints by John Nelson

---
CRAIL POTTERY, 75 Nethergate, The Square, Crail, KY10 3TX. 01333 451 212.
Open: Mon-Fri 9am-5pm; Sat &Sun 10am-5pm

Huge variety of handthrown stoneware, terracotta, earthenware & raku

---
SCOTTISH FISHERIES MUSEUM, St Ayles, Harbourhead, Anstruther, KY10 3AB. 01333 310 628.
---
GRISELDA HILL POTTERY LTD, Kirkbrae, Ceres, Cupar, KY15 5ND. 01334 828 273.
Open: All year 9am - 5pm

Wemyss Ware. Fife's famous hand painted pottery

---
KINGHORN GALLERY, Kinghorn, KY3 9RT. 01592 890 218.
---
BALBIRNIE CRAFT CENTRE, Markinch, Glenrothes, Tayside, KY7 6NE. 01592 753 743.
Open: Mon-Sat 10-5; Sun 11-5

Alison & Roy Murray goldsmithing & jewellery; also at 20 Thistle Street, Edinburgh

---
TWIST FIBRE CRAFT STUDIO, 88 High Street, Newburgh, Cupar, KY14 6AQ. 01337 842 843.
Workshops and supplies - knitting, weaving, spinning, felt making, natural dyeing. Natural fibre yarns, books, magazines, equipment and kits

---
FIFE FOLK MUSEUM, High Street, Ceres, KY15 5NF. 01334 828 180.
Open: Apr 1 - Sep 30: 11.30am - 4.30pm; Oct: 12.30am - 3.30pm

---
CONTEMPORARY ARTS DUNFERMLINE (CAD), Upper Mall, The Kingsgate, Dunfermline.
Scottish artists work, mixed media, 2d, 3d, small sculpture work (ceramic, Glass and wood), Digital images

---
THE QUAY GALLERY, 33 High Street, Aberdour, KY3 0SH. 01383 860 602.
---
KIRKCALDY ART CLUB, Hot Pot Wynd, Dysart, Kirkcaldy, KY1 2TQ. 01592 203270.
Painting classes, Monday 2-4pm and 7-9pm, Tuesday 7-9pm and Thursday 10-noon. Pottery classes, Monday 10-12pm and 7-9pm, Tuesday 7-9pm and Wednesday 2-4pm

---
BIRCHWOOD COTTAGE GALLERY & TEAROOM, Balmungo, St Andrews, KY16 8LW. 01334 208220.
Open: 10-4 Fri-Sun from 4th April 2014 (contact for winter closing times)

Gallery/tearoom just outside St Andrews on the B9131. Mixed rolling exhibition of original art work and prints by local artists

---
ST. ANDREWS ART CLUB, 14c Argyle Street, St Andrews, KY16 9BP.
---
PAGE POTTERY GALLERY, 49 High Street, Pittenweem, KY10 2PG. 01333 311402.
---
The Perfect Gift!
"A wealth of insider information" - Scots Magazine
"Immersive and informative" - The Courier
"This beautifully illustrated guide" - RIAS Journal
"Many great pictures" - Scottish Field
---
AMAZING BOOK OFFER!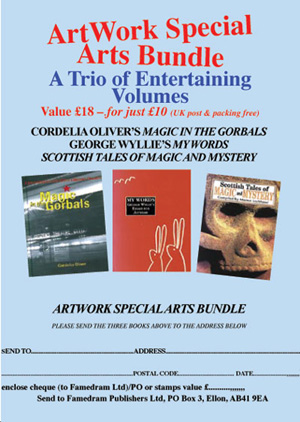 ---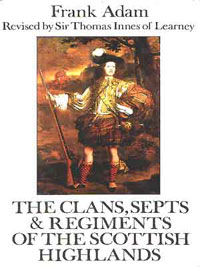 ---