The Ultimate Travel Guide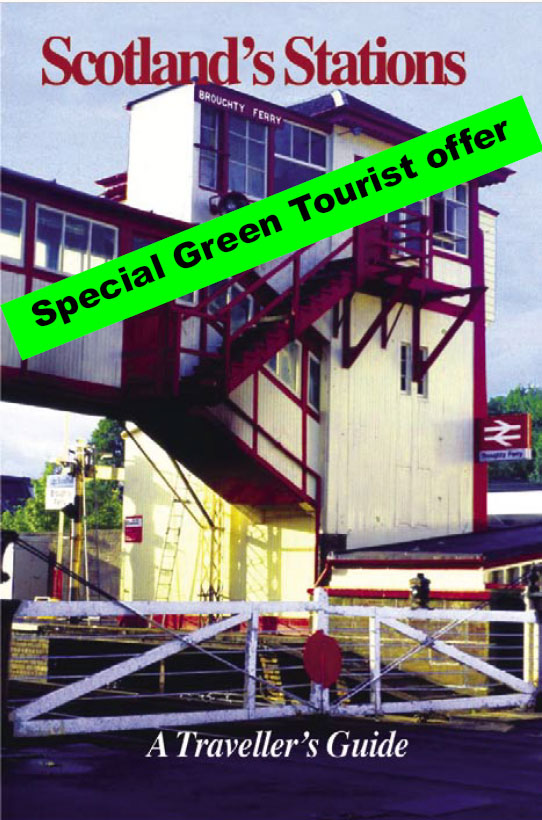 Large Format Paperback :: 240 pages Crammed with Photographs :: Price £14.99 UK
Free UK postage and packing
From Famedram Ltd, PO Box 3, Ellon, AB41 9EA
Click picture above
---
See pdf for current issue (below):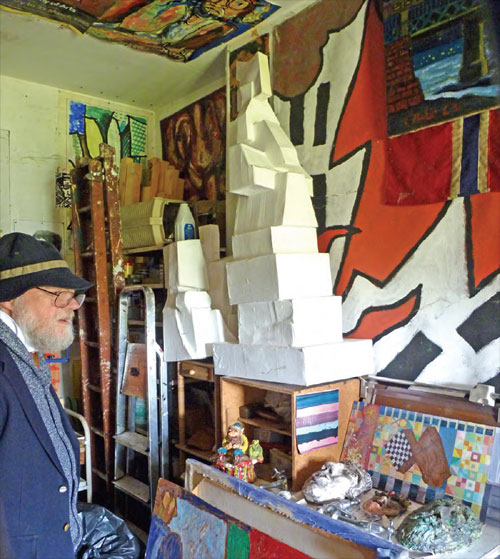 July/August 2018 (6.3MB)
Download a free Adobe PDF Reader
to view pdf files.
---
Please click
here
for old copies of Newspaper Issues
---
ArtWORK App on Android Smartphones (HoneyComb and above). Click/Scan on the images (below) to install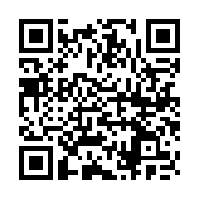 ---
Send us details of an event for listing on the ArtWork Guide here
---
A Brush with Colour
Until November 4
William Gillies, Anne Redpath, John Houston, Robin Philipson and Elizabeth Blackadder.
20th Century Paintings by the Edinburgh School - Oils and watercolours

---
---
PITTENWEEM ARTS FESTIVAL, Festival Office, 47 High Street, Pittenweem, KY10 2PG. 01333 313 903. [Map]
Web: www.pittenweemartsfestival.co.uk
Email: info@pittenweemartsfestival.co.uk

Open: July :: 10am-5pm; Closed Wed & Sun: August :: 10am-5pm; All week

A celebration of the visual arts - taking place in galleries, homes, studios and public venues throughout Pittenweem

The Open Art Exhibition
July 28 & 29
Open to all artists but expected that work will be of a reasonable standard and presented in an acceptable condition. Visit website for the entry form

---
Pittenweem Arts Festival 2018
August 3 - 12
A celebration of the visual arts taking place in galleries homes studios and other venues throughout Pittenweem

---
---
PETE CURA PICTURE FRAMING, At the Gallery, Burnside, Cupar, KY15 4BH. 01334 652 353. [Map]
Lino cuts by Barbara Robertson, Caricatures by Donald Smart, New editions by Sonas MacLean. Framing: over 100 mouldings to choose from

---
MAISIE & MAC ART AND CONTEMPORARY CRAFT, 1 St. Catherine Street, Cupar, KY15 4LS. 01334 656 523. [Map]
Web: www.maisieandmac.com
Email: info@maisieandmac.com

Open: Mon - Sat; 10am-5pm

Paintings, prints, sculpture, textiles, ceramics, wood & metal from UK artists and makers

Art and Contemporary Craft
Ongoing
Fabulous work from UK artists & makers plus ethically sourced gifts from elsewhere

---
---
WEEM GALLERY AND FRAMER, 16 High Street, Pittenweem, KY10 2LA. 01333 311535. [Map]
Web: www.weemgalleryandframer.co.uk
Email: art@weemgalleryandframer.co.uk

Open: Wed - Sat: 10am-5pm; Sun-Tues: Closed

Open year round showing contemporary art and craft; and hand-made picture framing service

Summer Exhibition
Until July 28
---
---
GREENGATE GALLERY, Sandhaven, Culross, KY12 8JG. [Map]
Email: greengategallery@gmail.com

---
FISHER STUDIO AND GALLERY, 11-13 High Street, Pittenweem, KY10 2LA. 01333 312 255. [Map]
Web: www.fishergallery.co.uk
Email: enquiries@fishergallery.co.uk

Open: 10am - 5pm, closed on Tuesdays

A wide range of ceramics, studio glass, driftwood clocks, enamelling, metalworks etc and limited edition of giclee prints

Summer Exhibition
Until July 30
Heather Davies, Jan Fisher, Andy Heald, Wenna Crockatt and other gallery artists.
A variety of craftwork and limited edition of giclee prints

---
Pittenweem Festival Exhibition
August 4 - 12 (Exhibition continues until September)
George Gilbert, James Fraser, Jan Fisher, Heather Davies, Andy Heald, Lesley Gilbert, Richard Fisher, Maralyn Reed-Wood and other gallery artists.
Ceramics, studio glass, clocks, wood, metal work and Jan Fisher prints

---
---
CULROSS POTTERY AND GALLERY (& BISCUIT CAFé), Sandhaven, Culross, (near Dunfermline), KY12 8JG. 01383 882176. [Map]
Web: www.culrosspottery.com
Email: camilla@culrosspottery.com

Open: Daily 10am - 5pm

---
FIRE STATION CREATIVE, Carnegie Drive, Dunfermline, KY12 7AN. 01383 721 564. [Map]
Web: www.firestationcreative.co.uk
Email: sarah@firestationcreative.co.uk

Open: Wed-Sat 10am-5pm; Sun 11am-4pm; closed Mon-Tues

---
FORGAN ART CENTRE, Cupar Road, Newport-on-Tay, DD6 8RA. 01382 542 062. [Map]
Web: www.forganartscentre.co.uk
Email: info@forganartscentre.co.uk

Courses, workshop and events in all form and for all ages and abilities

---
CUPAR ARTS & HERITAGE PROJECT (CAHP), 5 Ashlar Park, Lovers Lane, Cupar, KY15 5AQ.
---
EAST NEUK OPEN STUDIOS, East Neuk.
Open: 10.30am - 6.30pm

---
FUNKY SCOTTISH, 41 High Street, Pittenweem, KY10 2PG. 01333 312 567.
---
JOHN NELSON STUDIO GALLERY, 26 Milton Place, (on A917 - 15mins from St Andrews), Pittenweem, KY10 2LS. 01333 312 112.
Open: 10am-5pm (Occasionally closed - telephone first)

Featuring paintings and prints by John Nelson

---
CRAIL POTTERY, 75 Nethergate, The Square, Crail, KY10 3TX. 01333 451 212.
Open: Mon-Fri 9am-5pm; Sat &Sun 10am-5pm

Huge variety of handthrown stoneware, terracotta, earthenware & raku

---
SCOTTISH FISHERIES MUSEUM, St Ayles, Harbourhead, Anstruther, KY10 3AB. 01333 310 628.
---
GRISELDA HILL POTTERY LTD, Kirkbrae, Ceres, Cupar, KY15 5ND. 01334 828 273.
Open: All year 9am - 5pm

Wemyss Ware. Fife's famous hand painted pottery

---
KINGHORN GALLERY, Kinghorn, KY3 9RT. 01592 890 218.
---
BALBIRNIE CRAFT CENTRE, Markinch, Glenrothes, Tayside, KY7 6NE. 01592 753 743.
Open: Mon-Sat 10-5; Sun 11-5

Alison & Roy Murray goldsmithing & jewellery; also at 20 Thistle Street, Edinburgh

---
TWIST FIBRE CRAFT STUDIO, 88 High Street, Newburgh, Cupar, KY14 6AQ. 01337 842 843.
Workshops and supplies - knitting, weaving, spinning, felt making, natural dyeing. Natural fibre yarns, books, magazines, equipment and kits

---
FIFE FOLK MUSEUM, High Street, Ceres, KY15 5NF. 01334 828 180.
Open: Apr 1 - Sep 30: 11.30am - 4.30pm; Oct: 12.30am - 3.30pm

---
OPEN STUDIOS NORTH FIFE.
Artists & makers open their workspaces to visitors the first full weekend in May annually

---
CONTEMPORARY ARTS DUNFERMLINE (CAD), Upper Mall, The Kingsgate, Dunfermline.
Scottish artists work, mixed media, 2d, 3d, small sculpture work (ceramic, Glass and wood), Digital images

---
THE QUAY GALLERY, 33 High Street, Aberdour, KY3 0SH. 01383 860 602.
---
KIRKCALDY ART CLUB, Hot Pot Wynd, Dysart, Kirkcaldy, KY1 2TQ. 01592 203270.
Painting classes, Monday 2-4pm and 7-9pm, Tuesday 7-9pm and Thursday 10-noon. Pottery classes, Monday 10-12pm and 7-9pm, Tuesday 7-9pm and Wednesday 2-4pm

---
BIRCHWOOD COTTAGE GALLERY & TEAROOM, Balmungo, St Andrews, KY16 8LW. 01334 208220.
Open: 10-4 Fri-Sun from 4th April 2014 (contact for winter closing times)

Gallery/tearoom just outside St Andrews on the B9131. Mixed rolling exhibition of original art work and prints by local artists

---
MASPIE HOUSE GALLERY, High Street, Falkland, KY15 7BU. 01337 857 735.
Open: Tues-Sat 10.30am - 4pm; Sun 12-5pm

A wide selection of paintings, giclee prints and cards, jewellery, books and stationery, Chhildren's arts and crafts plus ceramics and glass. Picture framing service available

---
ST. ANDREWS ART CLUB, 14c Argyle Street, St Andrews, KY16 9BP.
---
PAGE POTTERY GALLERY, 49 High Street, Pittenweem, KY10 2PG. 01333 311402.
---