Combined Value of £17.00 - for just £10.00
Free UK post and packing
All from Famedram Ltd, PO Box 3, Ellon, AB41 9EA
Click picture above or here to download the order form
---
See pdf for current issue (below):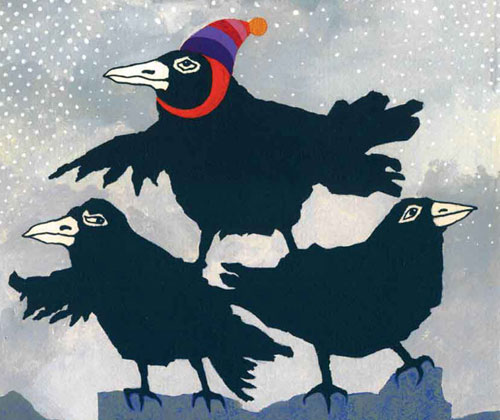 September/October 2017 (4.0MB)
Download a free Adobe PDF Reader
to view pdf files.
---
Please click
here
for old copies of Newspaper Issues
---
ArtWORK App on Android Smartphones (HoneyComb and above). Click/Scan on the images (below) to install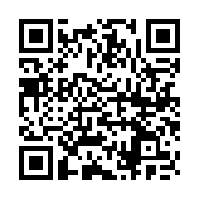 ---
Send us details of an event for listing on the ArtWork Guide here
---
Worrying waves of people
TWO HUGE movements of people across the globe pose perhaps the most serious social (and political) threats facing mankind in the coming decades. The first is widescale emigration caused by the failures of states and the more usual bouts of famine. And the second – only now becoming recognised – is tourism.
The former is exacerbated by global warming, and it is going to take an enormous and sustained political will by all the countries of the world to bring this under control. The latter is perhaps easier to deal with. Already, Venice – population 265,000 – gets 30m visitors a year, and the Old town in Dubrovnik – population 1,500 – six times that number daily during the tourist season.
One of the reasons is the growing number of huge cruise liners that are now not only pouring their passengers into a port, usually for only a brief time that is financially of little benefit to the local people, but opening up areas such as the Arctic where the waste from the liners can seriously damage marine life.
One of the major tourist cities, Barcelona, is now beginning to deal with the problem. Until the 1992 Olympics, the city was little known and visited mainly by people who knew and loved its most famous architect, Gaudí. But since the Olympics, more than 30m are visiting the city every year. And not only are they destroying local culture by encouraging fast food outlets and souvenir stalls in favour of local cafés and crafts, but they are also swamping streets with people only interested in selfies. As for the hotel trade, this is being affected by anonymous international hotels and Airbnbs.
So Barcelona's mayor, Ada Colau, is now taking action by limiting the number of new hotels and restricting Airbnb lettings to 20 per cent in any multi-occupant building and ensuring that all are licensed. One wonders how long it will be before Edinburgh, with its relentless drive for more visitors, will be faced with the same problem, while the people of Skye are already complaining that their roads, tourist accommodation and other facilities can't cope with the numbers of people who cross the bridge.
---
Harris Tweed's looming success
THE RECENT death of Donald Roderick 'Derick' Murray, who inherited a tweed mill in the west of Lewis, marked the end of a career steering the industry through its many vicissitudes.
Demand for the cloth grew steadily through the 1970s and early 1980s, when there were hundreds of weavers on both Lewis and Harris, until a downturn led to the collapse of the industry in the 1990s due to changes in fashion and the collapse of the American market.
It was then that Mr Murray consolidated his industrial holdings and introduced a more modern, double-width loom in the face of a revolt among the weavers. But the new, lightweight cloth that the looms produced was the saving of the industry.
In 2007, Brian Wilson, chairman of Harris Tweed Hebrides, took over Shawbost mill. And, two months ago, just when Mr Murray died, Princess Anne opened an extension to Shawbost mill which is at the centre of a thriving industry.
Today, it employs 180 weavers producing 1.7m metres of 4000 bespoke tweeds that are exported to 60 countries and supply designers working for Chanel, Comme des Garçons, J. Crew, Saint Laurent and Alexander McQueen.
Harris Tweed Hebrides also attended this year's Men's Moda in Milan to showcase an archive of the material with support from the V&A Museum in Dundee and UK Trade & Investment.
Given that the tweed industry was originally founded by the Countess of Dunmore in 1836 to bring work to the islands, it is heartening to know that the industry is in great shape today.
---
Read all about it – while you can!
KEEN students of our columns may notice that this issue is ArtWork 200 – which represents getting on for 35 years of unbroken publication.
For this we have to thank – besides you, of course, our dedicated readers – our very loyal advertisers, some of whom have never missed a single issue.
The same keen students of this organ will also know that we have a strong and very healthy contempt for the giants of the digital media who are keen to persuade us that they have only our best interests at heart, when it has become very plain to many of us that their main concern is to shovel yet more of our money into their poclets all the while dodging their responsibilities both as tax payers and as originators of the material they are happy to peddle.
Countless studies have shown that it is the newspaper industry that provides the great majority of the "raw material" on which the Googles and the Facebooks feed.
Those who so smugly assure you that they get their news online, might pause to reflect how much longer they will be able to do this if newspapers are forced to make ever deeper cuts to their news gathering resources.
There is some good news though. While the red top press appears to be blindly committing suicide with its wildly biased and inaccurate reporting of Brexit, some publications that still deal in uncomfortable truths are flourishing.
Private Eye is selling more copies than ever and the bearers of some (very) uncomfortable truths – like the Financial Times and The Economist also report healthy sales.
Print is not dead, by any means.
---
A Caithness milestone
IN OUR LAST issue we marked the incredible achievement of the Scottish Gallery in celebrating 175 successful years in the business of showing and selling pictures in Edinburgh.
Many miles to the north another brave artistic venture is celebrating an anniversary. The ground breaking Lyth Arts Centre, situated way out in the wilds of Caithness, roughly half way between Wick and Thurso, has notched up forty years serving a very scattered community with a varied and challenging menu of artistic fare.
The founding and driving force over these years, William Wilson, is stepping aside to allow others to take over. Anyone who has been lucky enough to enjoy their musical, theatrical or artistic presentations will want to applaud this achievement and wish the Centre many more successful years stimulating Northern tastes.
If you have never discovered Lyth, make a point of searching it out and catching the special 40th summer retrospective exhibition.
---