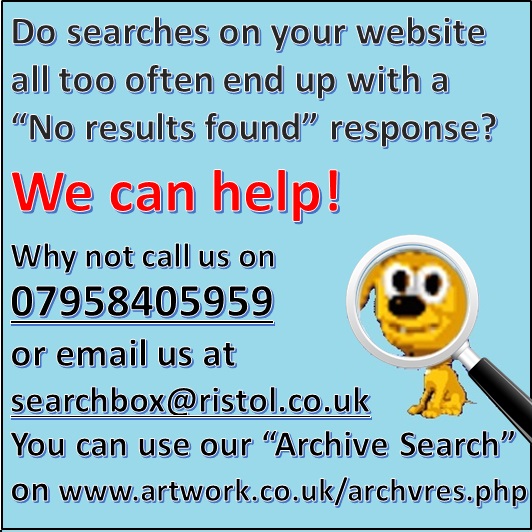 ---
See pdf for current issue (below):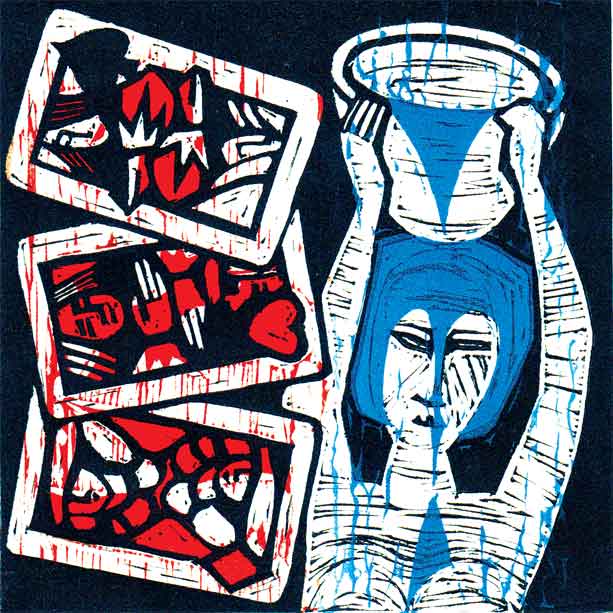 September/October 2019 (6.8MB)
Download a free Adobe PDF Reader
to view pdf files.
---
Please click
here
for "back numbers"
---
ArtWORK App on Android Smartphones (HoneyComb and above). Click/Scan on the images (below) to install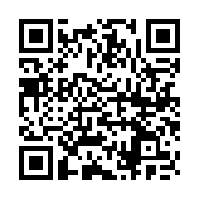 ---
Send us details of an event for listing on the ArtWork Guide here
---
Fine art printing taken to new heights in an Edinburgh atelier

IT SEEMS ONLY fitting that one of the largest independently owned arts complexes in Europe is also home to some of the most sophisticated printing technology in the UK…

read more>>
---
Editorial Comment
ONE OF THE many diverse faces of the Edinburgh Festival is the one that looks at the state of the small screen. All too often in the past the Edinburgh Television Festival has seemed little more than an expenses paid excuse for delegates to visit the Festival proper…
read more>>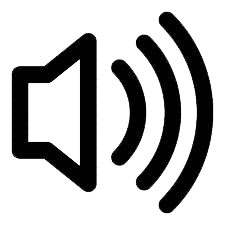 ---
"British Modernism – What British Modernism?"

'MODERNISM' is a misleading word, particularly in relation to art history. It has caused my lifetime's work, dedicated to the use of all the arts, to be misinterpreted as the defence of modernism when, in fact, I do know that art on its most profound level is timeless and utterly free of the restrictions imposed upon it by art historians…

read more>>
---
Biscuit-upon-Tyne
I'M STANDING under Hadrian's Wall, not far from Wallsend on Tyneside, scoffing a chocolate biscuit, dreaming of toffee, mushrooms, and limes – a foodie nightmare!…
read more>>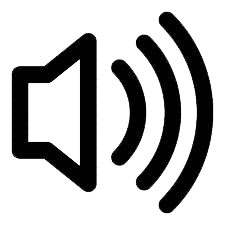 ---
In search of the true artisans of Edinburgh

SOME WORDS set my literary antennae tingling. Usually ones hijacked and debased by faceless global multinationals to disguise, deceiving us into thinking they are small, local and ethnic. And that their products are ethical, hand-crafted with love and passion, or dairy-fresh, hot out of a farmhouse oven, and, of course, especially for moi…

read more>>
---
The Making of the Maclaurin

THE MACLAURIN Art Gallery, situated on the outskirts of Ayr, is celebrating an important milestone. Apart from 'Drawn Together', its May exhibition, showing the work of the Scouller family and 'For the Love of the Clyde', when Richard Demarco's luminous landscapes, once compared by Sir William Gillies to the English visionary artist, Samuel Palmer, were displayed, the Maclaurin is also presenting (until September 22), 'The Making of a Gallery', an exhibition telling the story of how this gallery came about…

read more>>
---
Natural progression…

IT IS UNSURPRISING that 'A Natural World', Jane Raven's exhibition of prints at Edinburgh's Dundas Street Gallery next month, is full of images of plants, seeds, mushrooms, seaweed and fish. Jane's twin sister is the gardening author and broadcaster, Sara Raven and their father, John Raven, was a Cambridge Classics tutor and amateur botanist, so plants are in her DNA…

read more>>
---
In touch with the angels

WHAT STARTED as a hobby and a means of therapy after the tragic loss of her first daughter, aged only three months, has developed into a world recognised forum for artist, Audrey Keenan…

read more>>
---
Bella-Drumming up an audience
WHEN AT the Edinburgh Festival or Fringe I often find myself wondering whether I am having the best day of my life or shamefully wallowing in a repulsive pit of self aggrandising bourgeois pusillanimous pish. Or both…
read more>>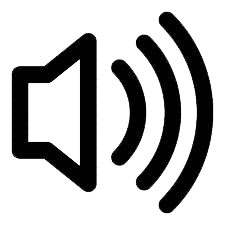 ---
---
AMAZING BOOK OFFER!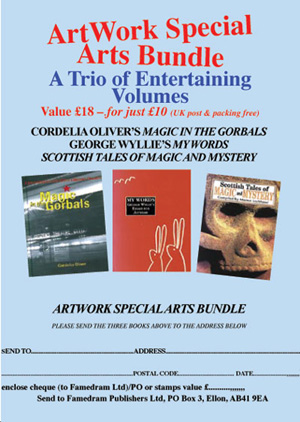 ---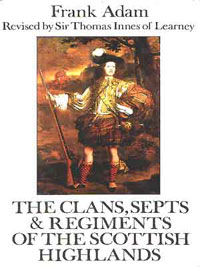 ---