Combined Value of £17.00 - for just £10.00
Free UK post and packing
All from Famedram Ltd, PO Box 3, Ellon, AB41 9EA
Click picture above or here to download the order form
---
See pdf for current issue (below):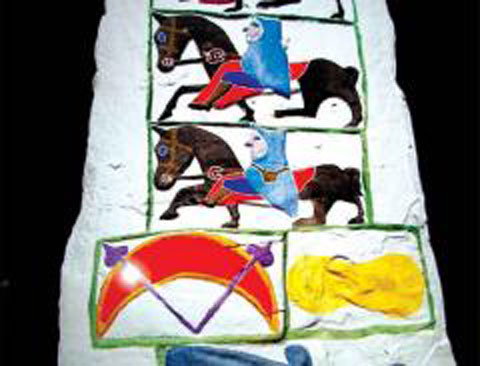 July/August 2017 (4.0Mb)
Download a free Adobe PDF Reader
to view pdf files.
---
Please click
here
for old copies of Newspaper Issues
---
ArtWORK App on Android Smartphones (HoneyComb and above). Click/Scan on the images (below) to install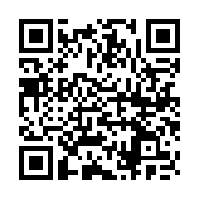 ---
Send us details of an event for listing on the ArtWork Guide here
---
Hidden in Plain Sight

SCATTERED on buildings across the city are the remnants of hand-painted signs of times gone by. On buildings, in doorways, on window sills, are traces of Edinburgh's past commercial life. There's watchmakers, hosiers, hatters and tailors. Photographer and ArtWork contributor Frances Anderson has been documenting these signs for the past several years...

read more>>
---
An Italian artist in Royston

LOOKING OUT of the window, you see Celtic football stadium, otherwise known as 'Paradise', and hear the growl of traffic on the M8. To the right but not in view is Glasgow cathedral and the Necropolis. Closer is Glasgow Royal Infirmary. This is Royston, otherwise the Garngad, 'Garden of God', originally populated by Irish Catholics and not long ago, one of Glasgow's worst slums...

read more>>
---
Editorial Comment
SOME DOUBT still hangs over the future use of Inverleith House in Edinburgh's Botanic Garden following the announcement by the garden's management that the building would no longer be used for art exhibitions. Instead, it will be used for weddings and other private events...
read more>>
---
THE Festival: A (very) Special Case
WHEN DID the Edinburgh International Festival become promoted, not as an international festival of all the arts, associated with an unofficial programme known as The Edinburgh Festival Fringe, but as part of a programme defined as The Edinburgh Festivals?...
read more>>
---
California Dreaming?

THE EXHIBITION, California: Designing Freedom at the Design Museum in London marks the change in design in America's west coast from products to electronic platforms – from the iconic interiors and furniture of designers such as Charles and Ray Eames – to Apple's first computer that was introduced to the public by Ridley Scott's promotional film of 1984...

read more>>
---
The Much-More-Than-Scottish-Much-More-Than-Colourists

I'M OFF TO A LECTURE about the Scottish Colourists by James Knox, Director of the Fleming-Wyfold Art Foundation. Haven't heard of it? Nor had I...

read more>>
---
Against the trend… a new library opens its doors

SCOTLAND'S former historic medieval capital, Dunfermline, is enjoying something of a cultural comeback. Following the transformation of the old unused fire station into a contemporary arts centre in 2015, the town is now celebrating the creation of the new Dunfermline Carnegie Library and Galleries (DCL&G)...

read more>>
---
Progressing from Picts to pixels

A COUPLE of years ago we reported (ArtWork 187) on a small but beautifully designed and very informative exhibition on the Romans in Britain, held in the McManus in Dundee. Today, there is another small and informative exhibition on the Picts in Scotland at the Perth Museum & Art Gallery, though in this case there are fewer exhibits, perhaps reflecting the fact that we know much less about the Picts...

read more>>
---
Books Received ArtWork PO Box 3 AB41 9EA

The Essence of Watercolour by the artist Hazel Sloan follows on her previous books on the techniques of watercolour painting from the same publisher and her part as an expert in the Channel 4 tv series Watercolour Quickly...

read more>>
---
Letter from New Canaan
SO, ARE WE ALL going to die? Most certainly, but the critical question this morning is whether it is going to happen sooner than we had all hoped as America, now run by a man who most of us wouldn't give a job as a traffic warden, does business with our similarly puerile foreign secretary and the equally infantile leader of North Korea rattles his nuclear missiles in their electronic scabbards...
read more>>
---